HOW TO KILL COVID-19?

METHOD 1 + METHOD 2
METHOD 1 : Use SM Bure 3 New Fogger Sprayer
METHOD 2 : Use Plurisan Disinfectant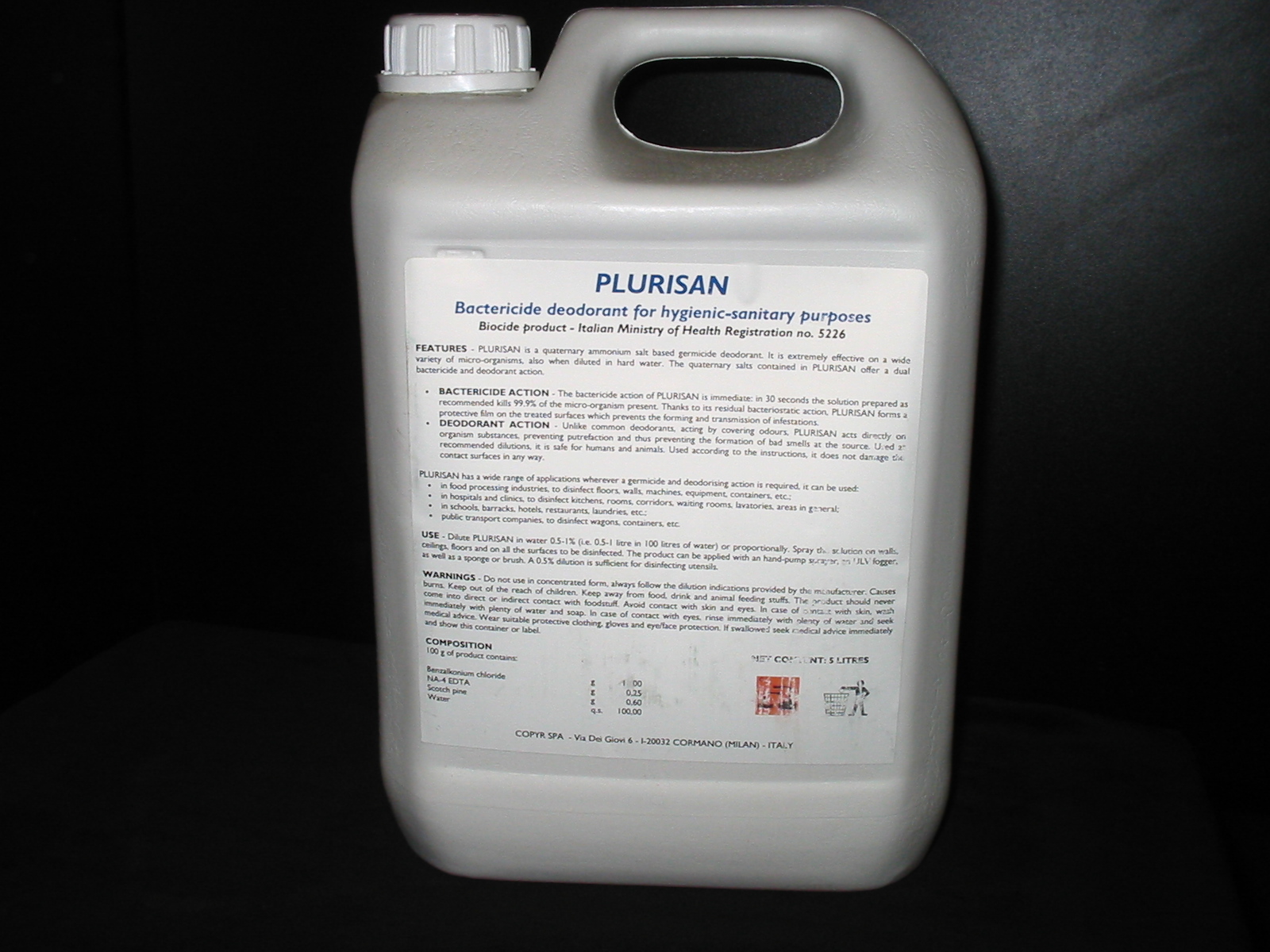 METHOD 2
PLURISAN is a quatemary ammonium salt based germicide deodorant. It is extremely effective on a wide variety of micro-organisms, also when diluted in hard water. The quatemary salts contained in PLURISAN offer a dual bactericide and deodorant action. It can kill coronavirus disease COVID-19 in most effective and efficient way! BACTERICIDE ACTION. The bactericide action of PLURISAN is immediate: in 30 seconds the solution prepared as recommended kills 99.99% of the micro-organisms present. Thanks to its residual bacteriostatic action, PLURISAN forms a protective film on the treated surfaces which prevents the forming and transmission of infestations. Has WHO ( World Health Organization ) certificate!
HK Chinese University
SKH Ching Shan Primary School
Po Leung Kuk Viwood
LST Lai Sai Yan Primary School
LST Leung Kau Kui Primary School
EMSD-TMH
Li Po Chun United World College
Contact: VICTOR CHAN 陳先生
E-mail: info@electronics-trading.com
Tel/fax: (852) 22320623/23140048
Flat D, 15/F., Thomson Comm. Bldg., 8 Thomson Rd, Wanchai, H.K.
CAN PREVIEW VIDEO DEMO AS FOLLOW : -